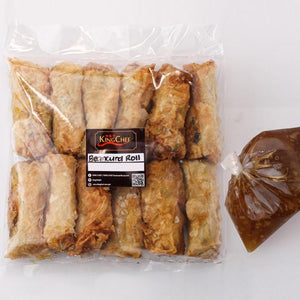 1 pack Frozen Beancurd Roll (12pcs/pack).
See packaging for best before date.

Comes with brown sauce with garlic, this is for steaming together with the beancurd rolls.

Steaming time: minimum 20 minutes, maximum 40 minutes or before the sauce dries up.

Sauce can be stored 3 days in freezer, 1 day in chiller for best quality. Add cornstarch if sauce becomes watery after defrosting.